In 1965, Japanese photographer T. Hayashida spent some time on American Ivy League campuses shooting pictures of the students (mostly men) in their natural habitat. He published the photos in a uniquely Japanese book titled Take Ivy about the seemingly un-self-conscious Ivy League style--a book which was mostly forgotten about decades later. Out of print,
it's seen a surge in popularity
in the past year or so, as many designers and labels have looked to that era and setting as inspiration—Ralph Lauren has really used it forever, but lines like Michael Bastian, Hickey, Engineered Garments, and others have been putting out clothes that are right out of Hayashida's photos. This stuff is Preppy Handbook: The College Years before there was a Preppy Handbook.
The Trad
got his hands on a copy of Take Ivy and has posted some great scans (
Acontinuouslean
had posted limited scans before, and it's been covered in a few million blogs—I'm not scooping anyone here). Some pictures would translate very well to today; others are best left in the 60s. Check out
The Trad
for higher res scans and some translations of the captions in the comments. I've poached a couple of my favorites:
Looks good.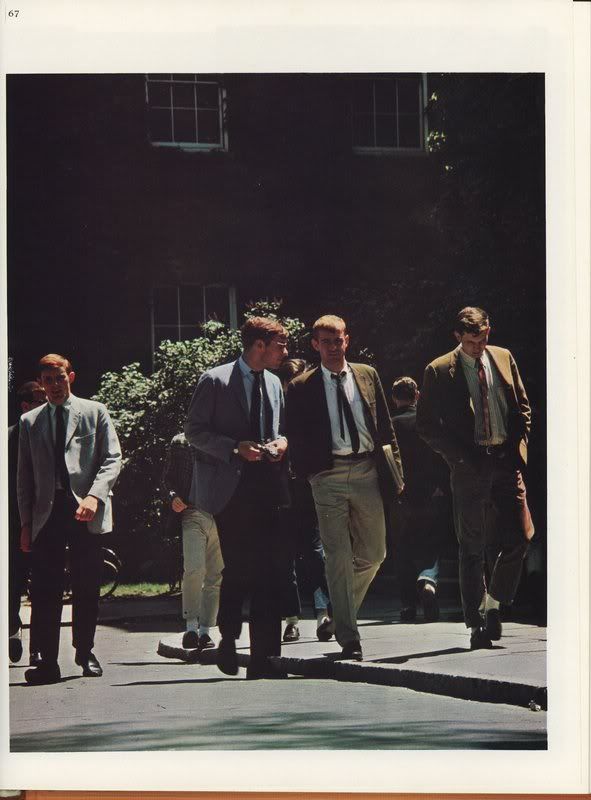 At my fraternity formal meetings, guys wore ties with tshirts.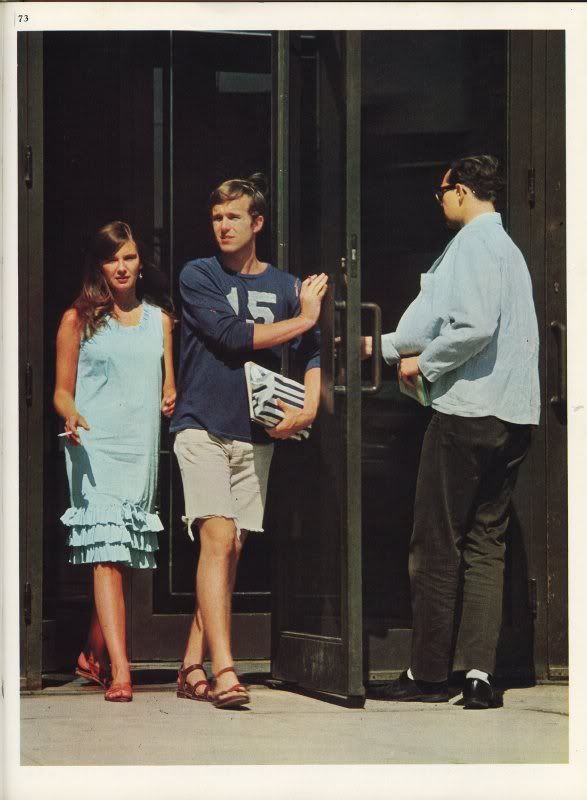 I did some research to make sure this could not be George W. and Laura Bush.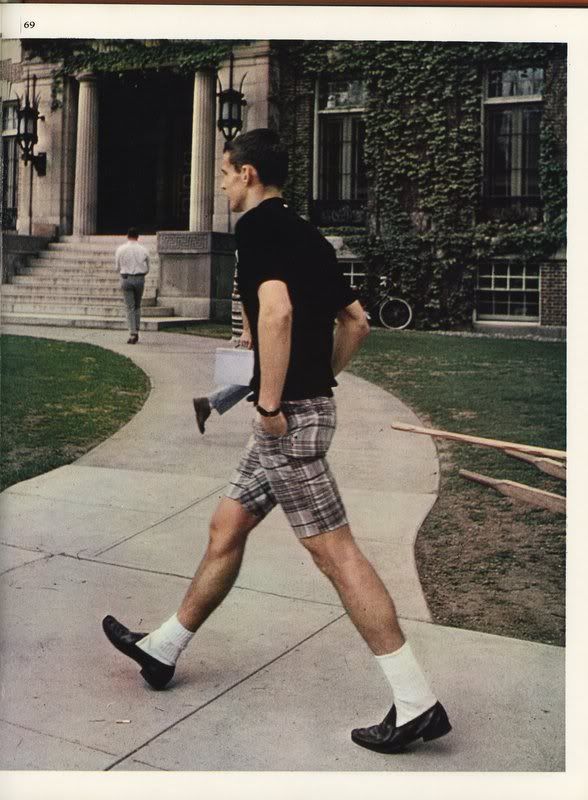 Glad we've discovered other colors for socks, and other shoes than loafers. And other sizes for shorts. And decided not to wear socks with loafers and shorts.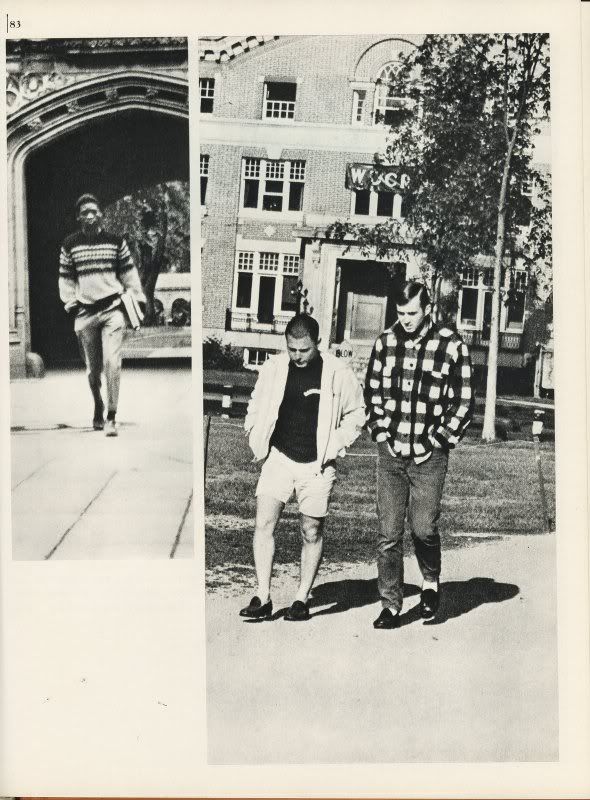 What is it with college kids and climate-inappropriate attire? Dudes are always wearing birks and shorts in December.