PBS has been re-broadcasting the series
National Parks: America's Best Idea
, and the second time around--alright, I didn't watch every minute the first time--I've really been able to focus on the visuals, which are crazy awesome, rather than the history, which is interesting, but. The film and still photos of park landscapes are, of course, great, but I've really been enjoying the portraits and candids of folks in early 20th century outdoor gear. One sequence, in the third episode, covers the Grand Canyon (never been, adequately shamed) and the publicity gained through the photographs taken by Ellsworth and Emery Kolb, who ran a business taking theme-park style pics of people descending into the canyon to sell to them when they were on their way back out. They also trekked up and down the Colorado, shooting technically amazing pitcures of the canyon itself, and sold prints. Here's some shots I scrounged up from the
Cline Library at Northern Arizona University
of the Kolbs in their element.
Grand Canyon, circa 1915, or Brooklyn, circa 2009?
Venturing outside hatless!
Kolb party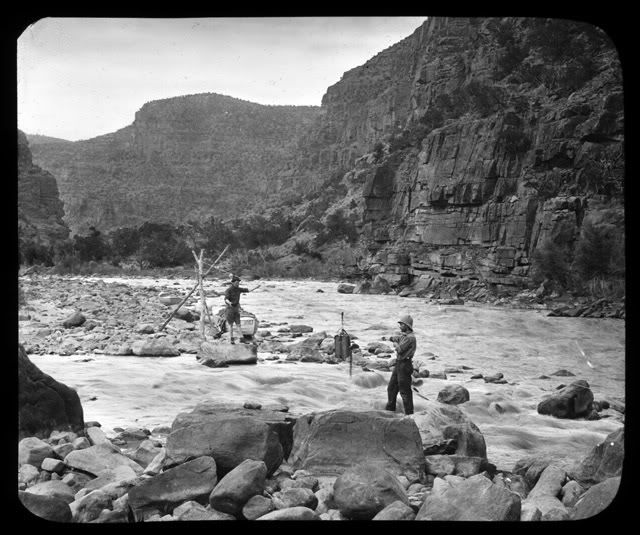 Portaging camp gear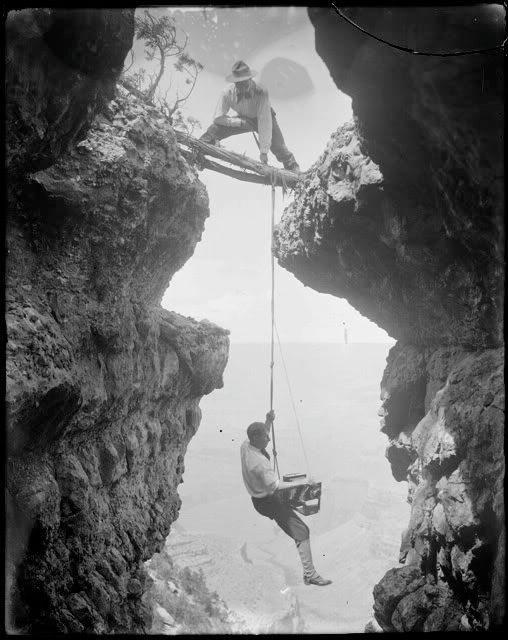 PBS was loving this series of images, in which one brother lowers another to get just the right shot.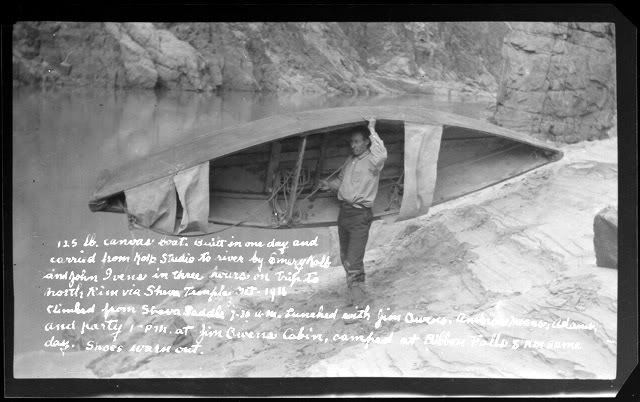 Inscription: "Built in one day and carried from Kolb Studio to river by Emery Kolb and John Ivens in three hours on trip to North Rim via Shiva Temple. Oct. 1916."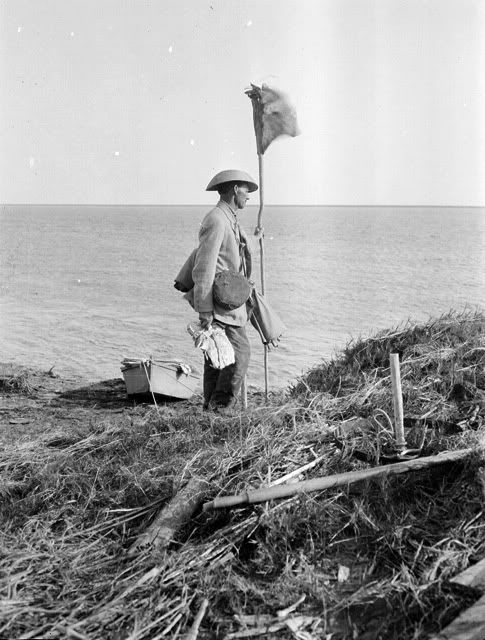 Ellsworth Kolb in Mexico. What's on his head?
Ralph Henry Cameron, also featured in the episode. Nice jacket.