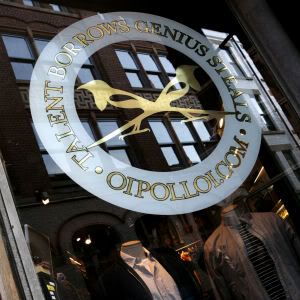 I've never been to
Oi Polloi
, which is in Manchester, but I have a feeling I'd like it. First off, good things come from Manchester—The Smiths, The Fall, Factory Records, Doves, etc. The store puts out a
newsletter
with a healthy British sense of humor and an obsession with "stuff" that I share. Also, they carry goods you can't get a hold of easily stateside.
For instance:
Garbstore
(British brand, heavily workwear influenced; also a store unto themselves),
Yuketen
(Japanese footwear in the vein of—and sometimes made by—Quoddy Trail),
Fjallraven
(Swedish outdoorsy brand); classics like
Barbour
and
Lee
(the good stuff); and finds like
Our Legacy
(kind of RL by-way-of Sweden) and
Bill Amberg
(canvas/leather bags of the finest type). Oi Polloi also has
their own line
of clothes, which seem to be basic and well-made—kind of a British APC. They also carry
APC
!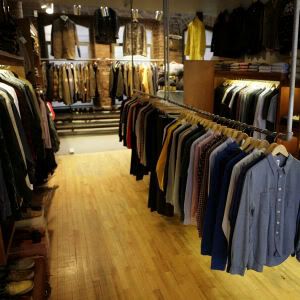 I also love the pictures they use to
represent their brands
Paul Weller for Fred Perry, etc. My only quarrels, other than distance, are with their slow Web site and pricy shipping.