My reaction when Evan Dando put a band together and released an album in 2006 was "Who asked for this?" But the record reminded everyone how good Dando could be and we were all swept away by nostalgia for when we didn't like the Lemonheads, his frank singing and clever wordplay, and of course his dreamy eyes (my wife made me write that). Since then (and forever) there's been a raft of new bands trading in nostalgia for music they were not only not there for the first time, but also not old enough to have been there for it. The Vampire Weekend guys were but a twinkle reflected in a pair of wayfarers when the Talking Heads records they successfully ape came out. I can vouch that
Pains of Being Pure at Heart
were listening to Tom Petty's Into the Great Wide Open in 1991, not
Black Tambourine
(Silver Spring's own indie pop superstars).
Cymbals Eat Guitars
doesn't reach quite that far back, and their influences aren't as obvious (the Pains are gleefully shameless in their cribbing from twee pop groups). Their debut,
Why There Are Mountains
, rings with noisy guitars and trebly vocals that recall early Modest Mouse or more manic Built to Spill. On the most immediate track, Living North, Joseph D'Agostino mashes the emo and the absurd--"We've been trying to mean it as sincerely as he did... I found a dog's leash on the shores of the Pacific it means nothing to me," while the band churns on a Ponys-esque guitar line.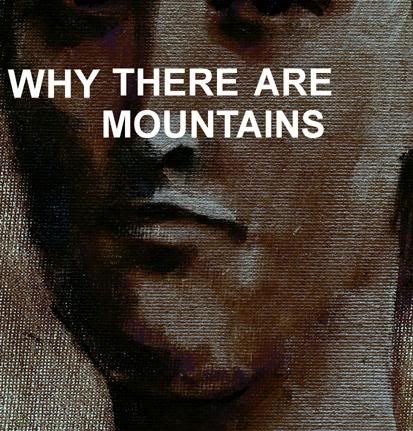 Other tracks are sneakier. The 6-minute "...And the Hazy Sea" borrows some of Isaac Brock's sprawling American travel imagery and blasts off with layered vocals and compressed instrumentation, giving way to braided guitar/vocal melodies that Malkmus would've liked in 1995. It's a grower.
Cymbals are doing pretty well for an unsigned band. Their fans include
Charles Bissell
of the Wrens and
everyone's favorite indie kingmaker
.
They're coming to the
Black Cat in DC
Thursday, May 28, to open for Jon Davis's
Title Tracks
.
Cymbals Eat Guitars -- Living North